Welcome to Year 2, I hope you have all had an enjoyable Easter break!
Welcome to Year 2 Otters
Our library day is Friday. Please bring your books back on this day so you can choose another to take home!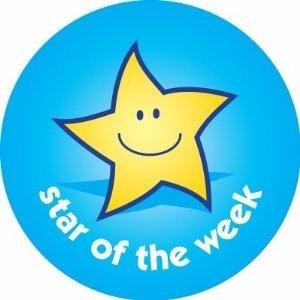 Our star of the week is...
Welcome back; I hope you've had an enjoyable Easter! My name is Miss Vine, class teacher for Year Two Otters. Teaching the creative curriculum this half term will be Mrs Cameron, Mr Clarke along with myself. Mrs Thompson and Miss Cameron will also be supporting the learning of the children.
During this term, our learning will continue to be based around the theme "Life in the Freezer". In English we will be looking at the stories of Lost and found. We will be exploring the characters with an emphasis being on the order of story and how the character is feeling at different points. As part of this topic we will also be continuing to look at The Arctic and Antarctica, we will be finding out about where in the world these places are located, their climate and what it is like to live there.
In maths this half term we will be focusing on fractions of shape, numbers and quantities. We will also be looking at telling the time initially this will be a quarter of an hour we will then progress onto comparing amounts of time and converting minutes into hours. In Year Two there is also a strong focus on children learning and understanding their 2, 3, 5- and 10-times facts. We will practice these as part of our maths and passport lessons. It would be a great help if you could encourage these at home.
In science, the focus will continue to be Animals and their habitats. This topic will mainly focus on where different animals live and why they are suited to the area which they are living in. We will be looking at food chains and identifying the producers and predators. The children are very excited and looking forward to their trip to Tropical World at the end of the half term.
Bug Club is a new website which has been introduced throughout school for reading. Your child now has a login so that they can access a variety of books at home. There are quizzes at the end of the story to test their understanding and activities which can be completed as they are reading the story.
How you can support your child at home
All children are given a book bag which needs to come into school every day. It is a good place to keep reading and spelling books and any homework

Re

ading needs to only be ten minutes each day and should be a fun and relaxing time

.

Don't worry about reading the whole book in one go; talk about the pictures and use different voices.

Encouraging your child to learn the 2 , 5 and 10 times table in a fun way.

Practice the different ways which you can make 10 and 20 e.g. 8+2 11+9.
Important Information
PE kits needed on a Thursday

Reading books changed daily

Numeracy homework will be sent out on a Friday to be returned by the following Friday

Weekly spellings sent out on a Friday for testing the following Friday
We looking forward to an enjoyable summer term and rest of the year. Thank you for all your support.
Miss Vine, Mrs Thompson and Miss Cameron.