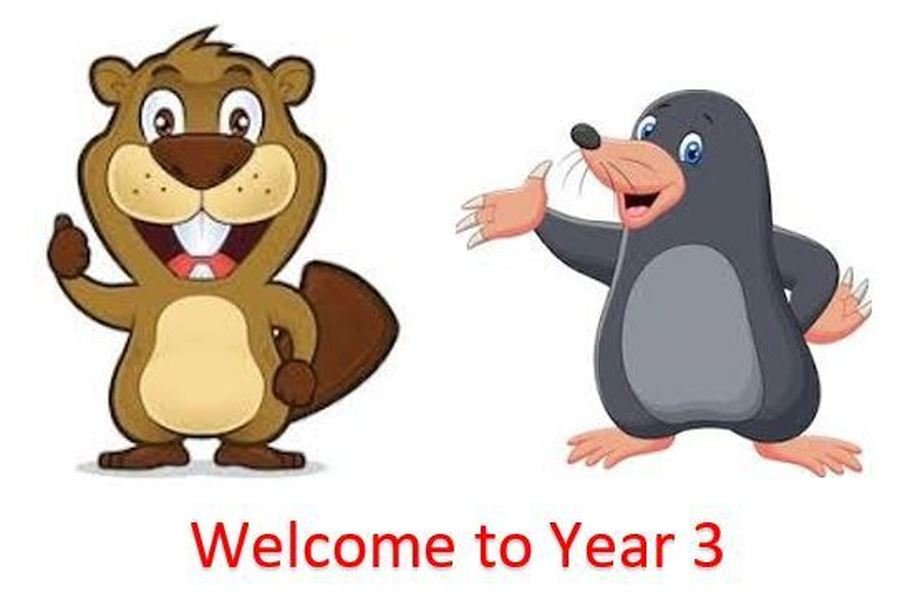 Miss Harlowe and Miss Carroll welcome you to the Year 3 page!
Welcome back to school! It is lovely to have all the children back in our classes and to have started our learning journey.
We have been reading The Storm Whale in English, which is a lovely story about a boy called Noi who finds a whale washed up on the beach. We have started to look at place value in maths, learning all about the value of numbers, and the children have been trying really hard with their number bonds, times tables and spellings.
It has been a busy first two weeks with lots of learning happening in Moles and Beavers.
Drop off and pick up times for Moles: 8:40 - 8:50 and 14:55 - 15:05
Drop off and pick up times for Beavers: 8:50 - 9:00 and 15:05 - 15:15
At pick up times the children will stand against the wall of the playground and must inform their teacher before they leave. Please allow the children time to do this and not come to you without informing an adult as we need to make sure that the children leave safely, thank you for your patience in this.
Please note that as of 23.09.20 PE will days will now be Wednesday and Friday.
Homework menus and other information
Reading, Writing and Spelling
Reading
A selection of books are available for you to read and respond to on Bug Club - https://www.activelearnprimary.co.uk/login?c=0
Spelling
Practice your spellings online using spelling shed - https://www.edshed.com/en-gb new assignments will be regularly set for you.
You could practice your spelling and your handwriting by writing out the year 3 common exception words (digital copy below)
Writing
There are lots of ways to practice your writing while at home. You could write stories, newspaper articles or fact files on any subject of your choice. Can you remember to include the year 3 writing features? Prepositions of place, time, adverbs of time, conjunctions and inverted commas. Don't forget there is always the teaching website twinkl, that can provide you with lots of help with the features - https://www.twinkl.co.uk/